Here are the top twenty titles public library patrons looked for in September 2023.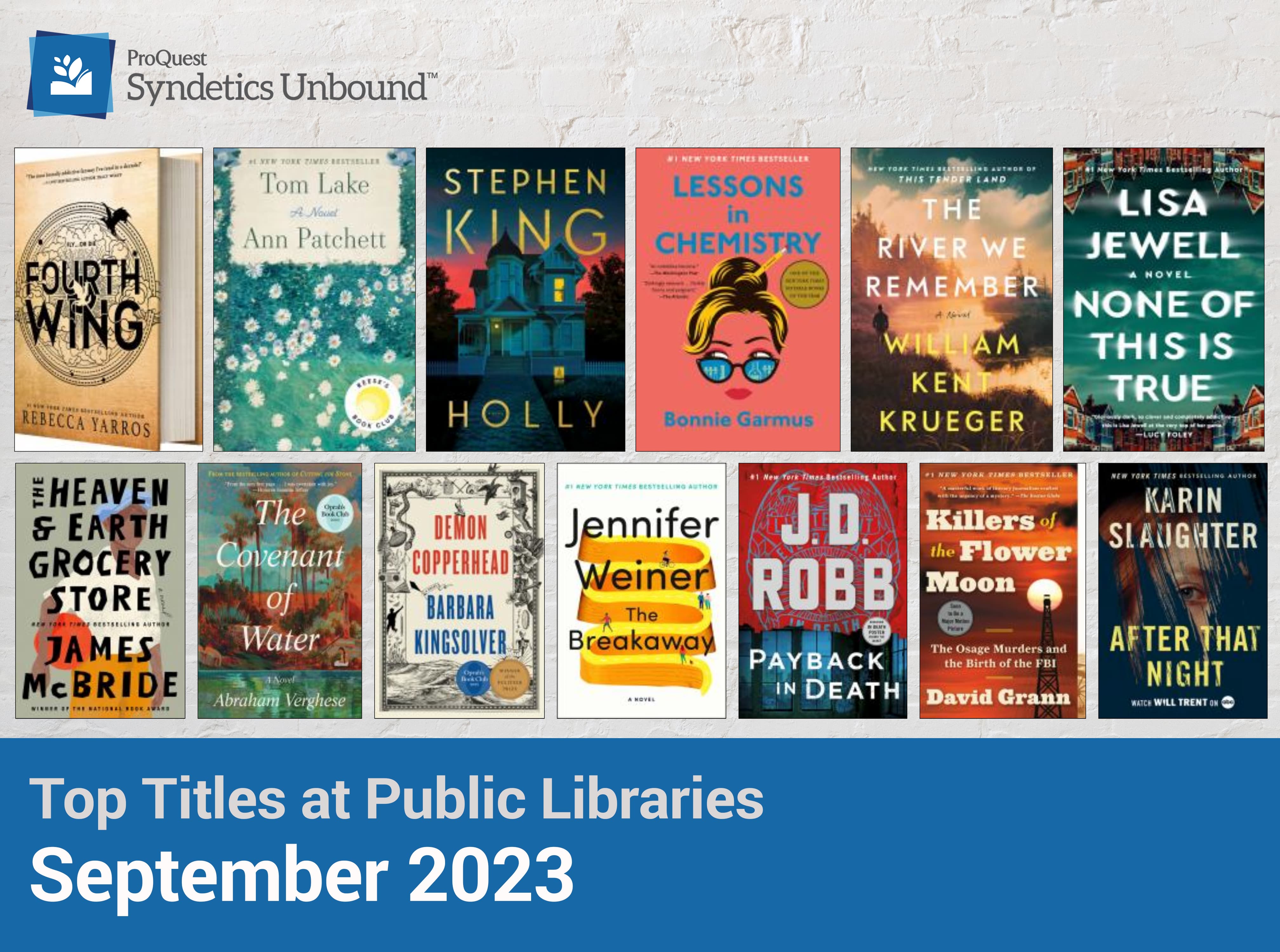 Fourth Wing by Rebecca Yarros
Tom Lake by Ann Patchett
Holly by Stephen King
Lessons in Chemistry by Bonnie Garmus
The River We Remember by William Kent Krueger
None of This Is True by Lisa Jewell
The Heaven and Earth Grocery Store by James McBride
The Covenant of Water by Abraham Verghese
Demon Copperhead by Barbara Kingsolver
The Breakaway by Jennifer Weiner
Payback in Death by J. D. Robb
Killers of the Flower Moon: The Osage Murders and the Birth of the FBI by David Grann
After That Night by Karin Slaughter
Remarkably Bright Creatures by Shelby Van Pelt
Code Red by Vince Flynn
Happy Place by Emily Henry
A Court of Thorns and Roses by Sarah J. Maas
Counting the Cost by Jill Duggar
Dead Mountain by Douglas Preston
The Housemaid by Freida McFadden
How Do We Know?
This data was collected by Syndetics Unbound. The search data is fully anonymized the day it is collected.