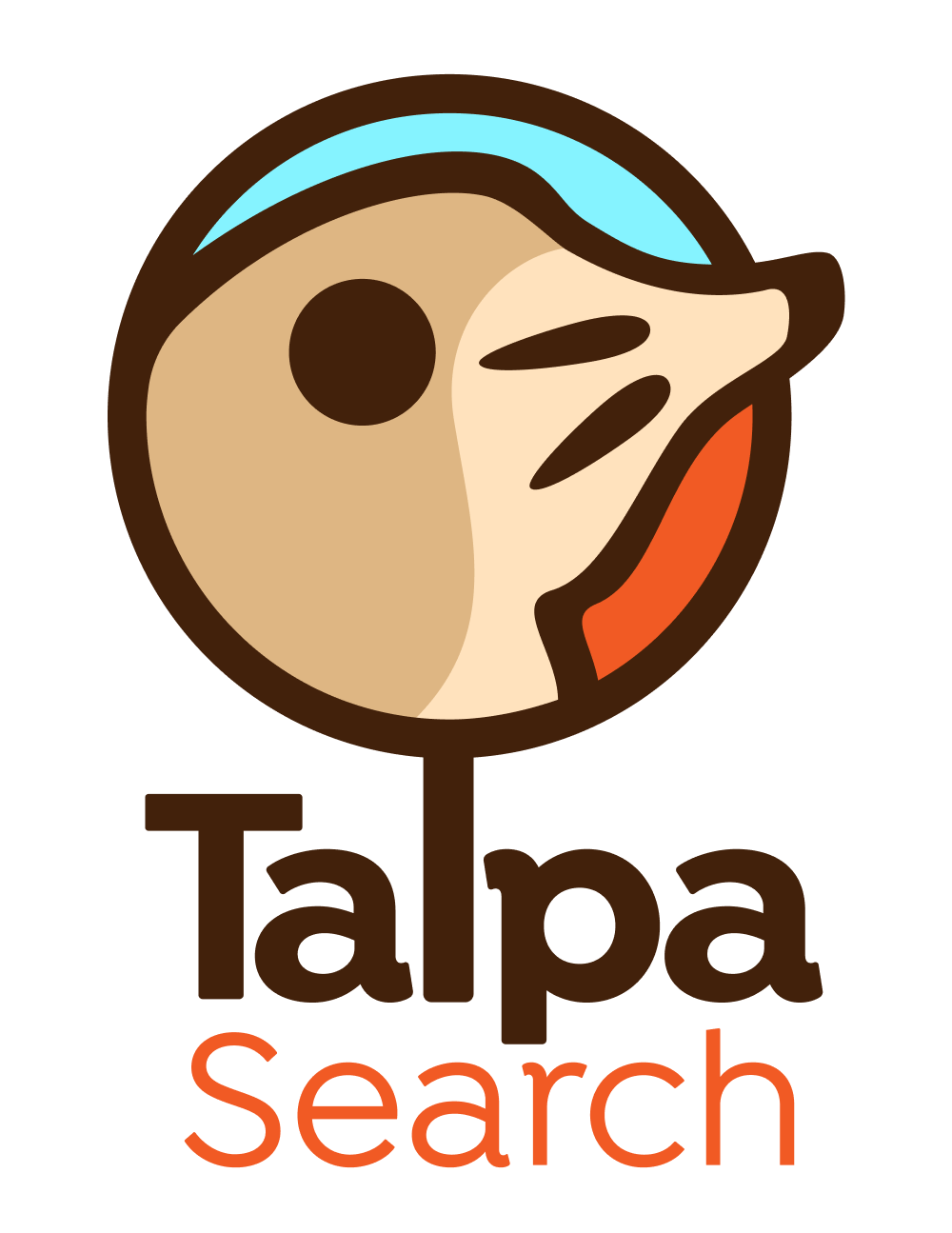 Today we are announcing Talpa Search, an experimental, AI-powered library search. For a limited time, Talpa is available to all libraries that use Syndetics Unbound.
Talpa uses the power of new technologies, together with the know-how and authority of traditional library data, to find books and other media in your own library's collection.
Try it out on our launch partners Mid-Hudson Library System, Lafayette Public Library and Waverly Public Library. Find out more at Talpa.ai or watch the introductory video below.
Talpa is optimized for "What's that book?" questions—many previously impossible for a library system to answer, like:
Talpa even answers those "I know it has a red cover" questions:
Talpa is also great for subject, topic, author, or series searches:
Here's what Talpa Search looks like: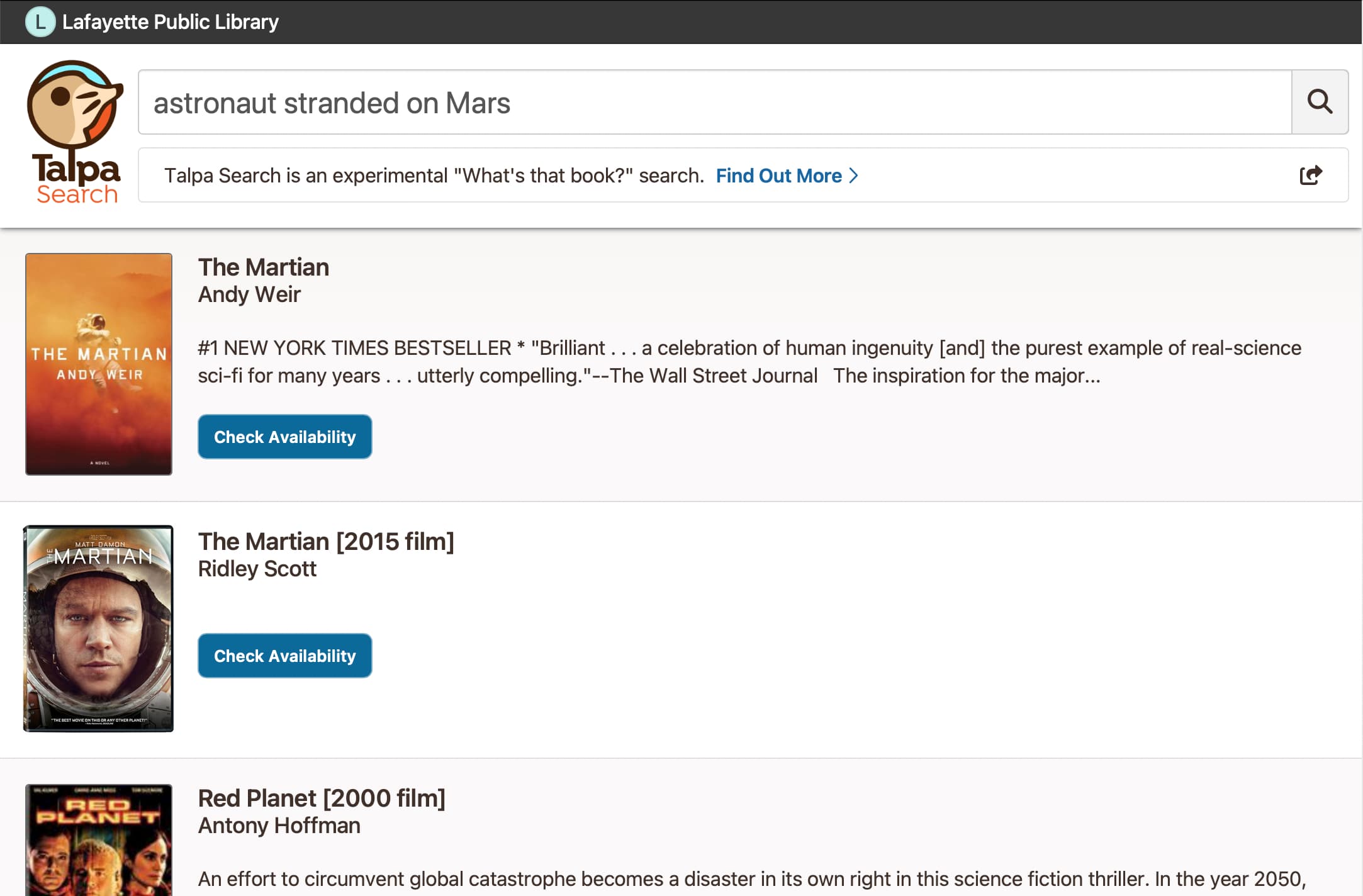 How does it work?
Talpa uses AI technology in two ways:
First, Talpa queries large language models (from Claude AI and ChatGPT) for books and other media. Critically, every item is checked against true and authoritative bibliographic data, solving the problem of invented answers (called "hallucinations") that such models can fall into.
Second, Talpa uses the natural-language abilities of large language models to parse and understand queries, which are then answered using traditional library data. Thus a search for "novels about World War II in France" is broken down into subjects and tags and answered with results from the library's collection.
Our authoritative book data comes from Syndetics Unbound, Bowker and LibraryThing.
Surprisingly, Talpa's ability to find books by their cover design isn't powered by AI at all, but by the effort of thousands of book lovers who have played LibraryThing's CoverGuess cover-tagging game since 2010!
How do I get it?
So far Talpa is a project, not a product. We're looking for feedback and making it better every day.
For a limited time, Talpa is available to all libraries that use Syndetics Unbound from ProQuest and LibraryThing. Syndetics Unbound libraries that make Talpa available to their patrons by October 31, 2023 will lock in 12 months of no-charge access.
Configure Talpa and get links and buttons for your site on the Syndetics Unbound Admin.
What's in a name? Talpa is named for the Latin word for "mole."