Here are the top twenty titles public library patrons looked for in April 2023.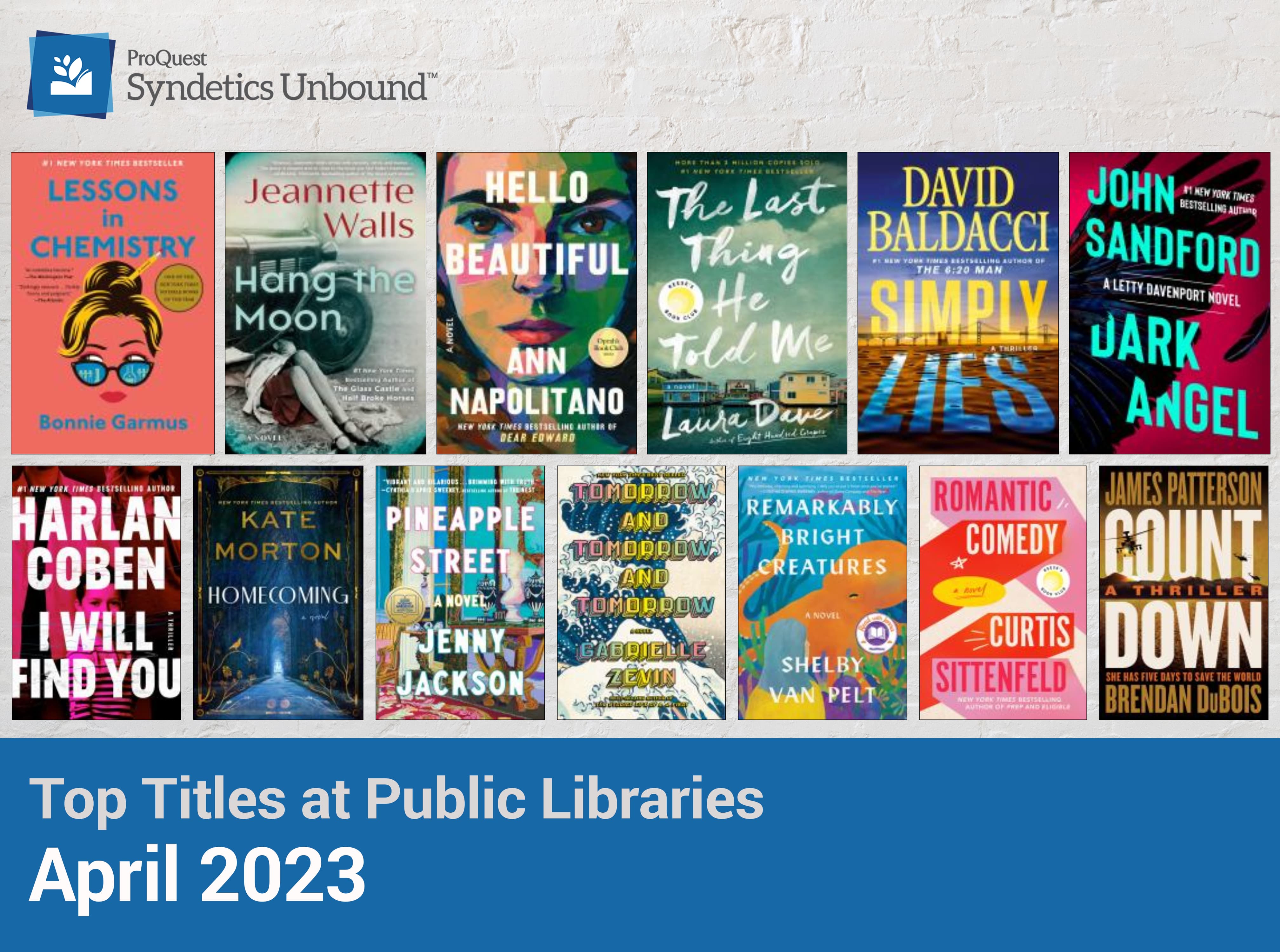 Lessons in Chemistry by Bonnie Garmus
Hang the Moon by Jeannette Walls
Hello Beautiful by Ann Napolitano
The Last Thing He Told Me by Laura Dave
Simply Lies by David Baldacci
Dark Angel by John Sandford
I Will Find You by Harlan Coben
Homecoming by Kate Morton
Pineapple Street by Jenny Jackson
Tomorrow, and Tomorrow, and Tomorrow by Gabrielle Zevin
Remarkably Bright Creatures by Shelby Van Pelt
Romantic Comedy by Curtis Sittenfeld
Countdown by James Patterson
It Ends with Us by Colleen Hoover
Loyalty by Lisa Scottoline
Happy Place by Emily Henry
Demon Copperhead by Barbara Kingsolver
Spare by Prince Harry, Duke of Sussex
The Wager: A Tale of Shipwreck, Mutiny and Murder by David Grann
It Starts with Us by Colleen Hoover
How Do We Know?
This data was collected by Syndetics Unbound. The search data is fully anonymized the day it is collected.