Use Cover Upload to upload images to the Syndetics Unbound image repository. Utilizing an easy drag and drop upload tool, Syndetics Unbound helps to streamline the process for updating images in your catalog, enhancing discoverability. This new service is available for all Syndetics Unbound subscribers.
You can use Cover Upload to either add an image where one is missing or to replace an incorrect or low-quality image.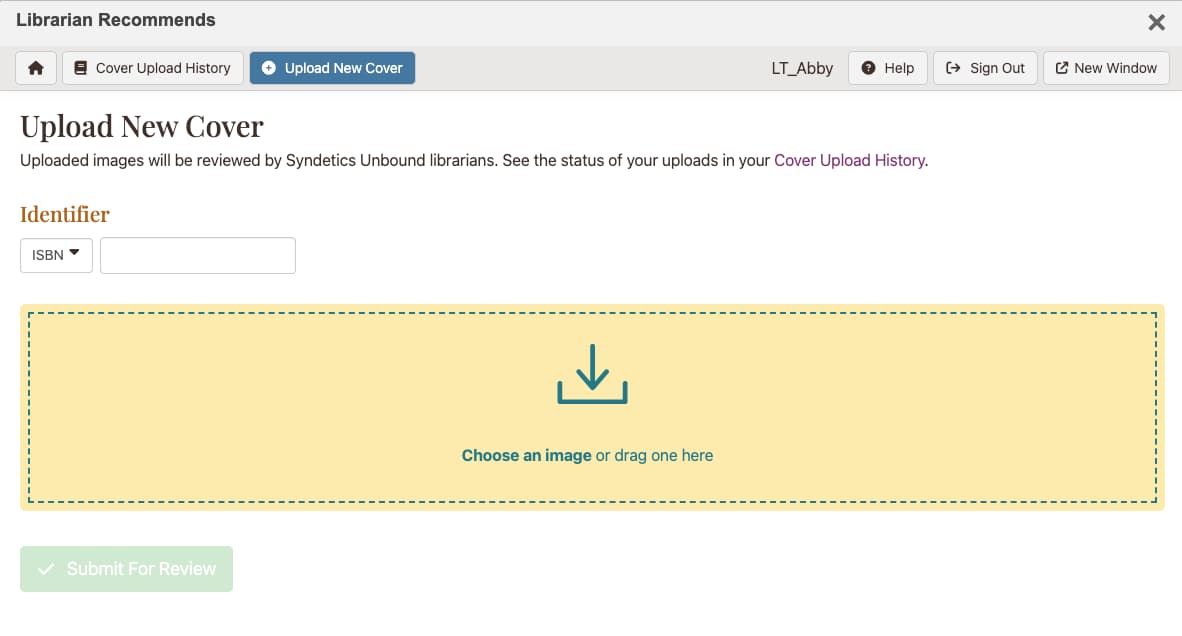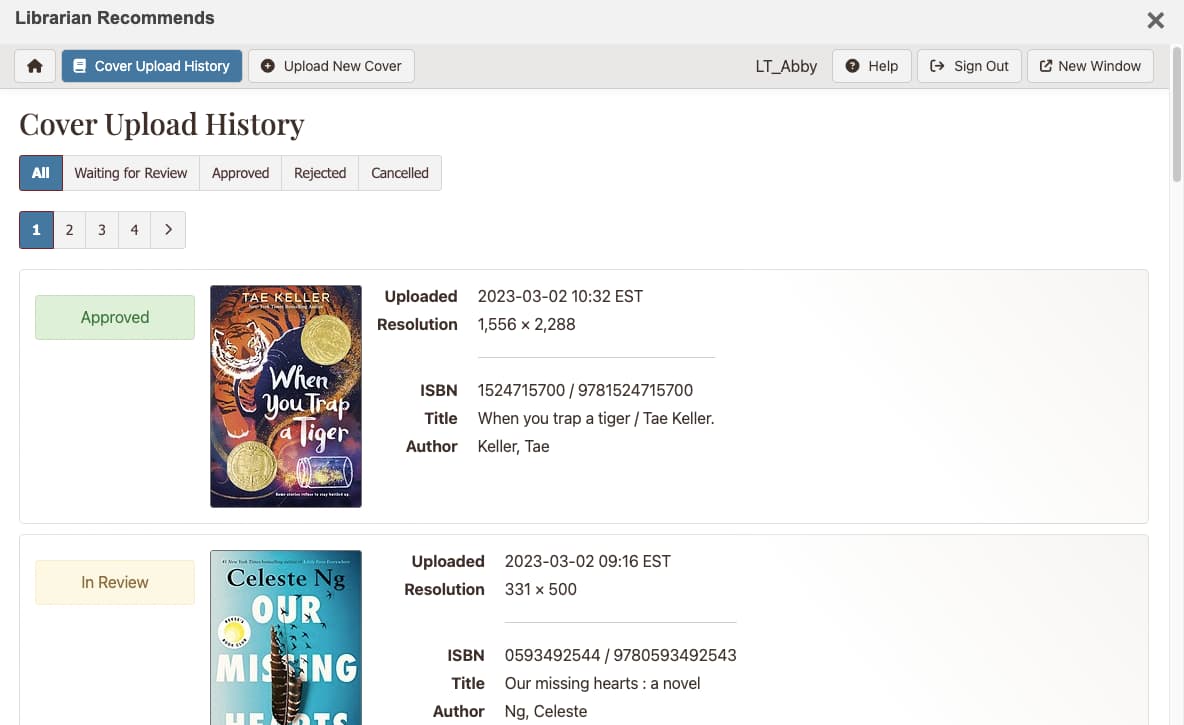 Uploaded images will be reviewed by Syndetics Unbound librarians before being included in the image repository.
Cover Upload accepts images that are associated with a standard identifier (ISBN, UPC, and ISSN).
Get started with Cover Upload by navigating to the Librarian Recommends login (either by clicking on the blue Syndetics Unbound icon at the bottom of the Syndetics Unbound enrichments in your catalog, or by clicking the direct link from within the Syndetics Unbound Admin).
See how easy it is to upload cover images in this tutorial video.