Here are the top twenty titles public library patrons looked for in February 2023.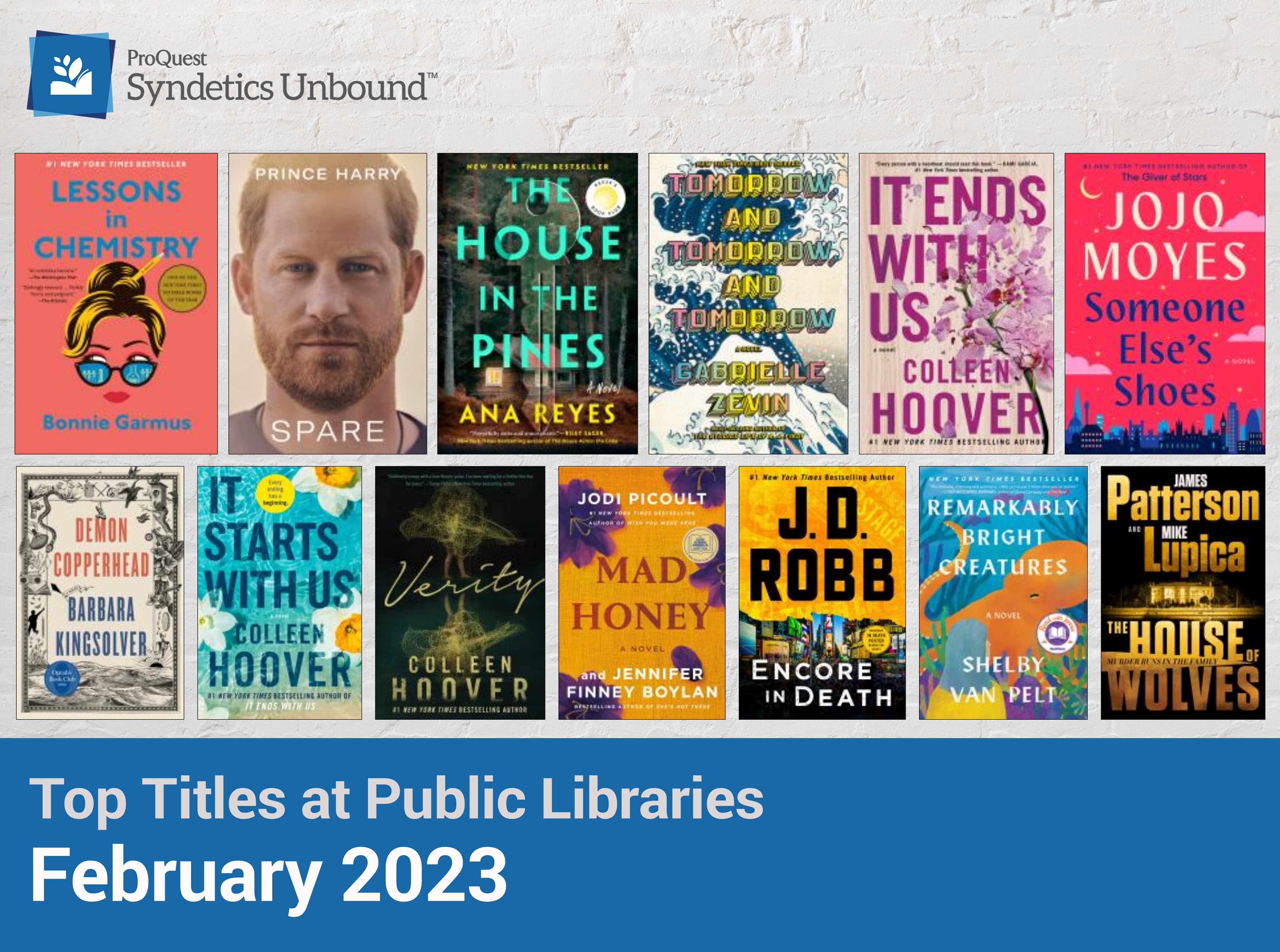 Lessons in Chemistry by Bonnie Garmus
Spare by Prince Harry
The House in the Pines by Ana Reyes
Tomorrow, and Tomorrow, and Tomorrow by Gabrielle Zevin
It Ends with Us by Colleen Hoover
Someone Else's Shoes by Jojo Moyes
Demon Copperhead by Barbara Kingsolver
It Starts with Us by Colleen Hoover
Verity by Colleen Hoover
Mad Honey by Jodi Picoult
Encore in Death by J. D. Robb
Remarkably Bright Creatures by Shelby Van Pelt
The House of Wolves by James Patterson
The Boys from Biloxi by John Grisham
The Seven Husbands of Evelyn Hugo by Taylor Jenkins Reid
Unnatural History by Jonathan Kellerman
The House of Eve by Sadeqa Johnson
Exiles by Jane Harper
How to Sell a Haunted House by Grady Hendrix
I'm Glad My Mom Died by Jennette McCurdy
How Do We Know?
This data was collected by Syndetics Unbound. The search data is fully anonymized the day it is collected.