Here are the top twenty titles public library patrons looked for in October 2022.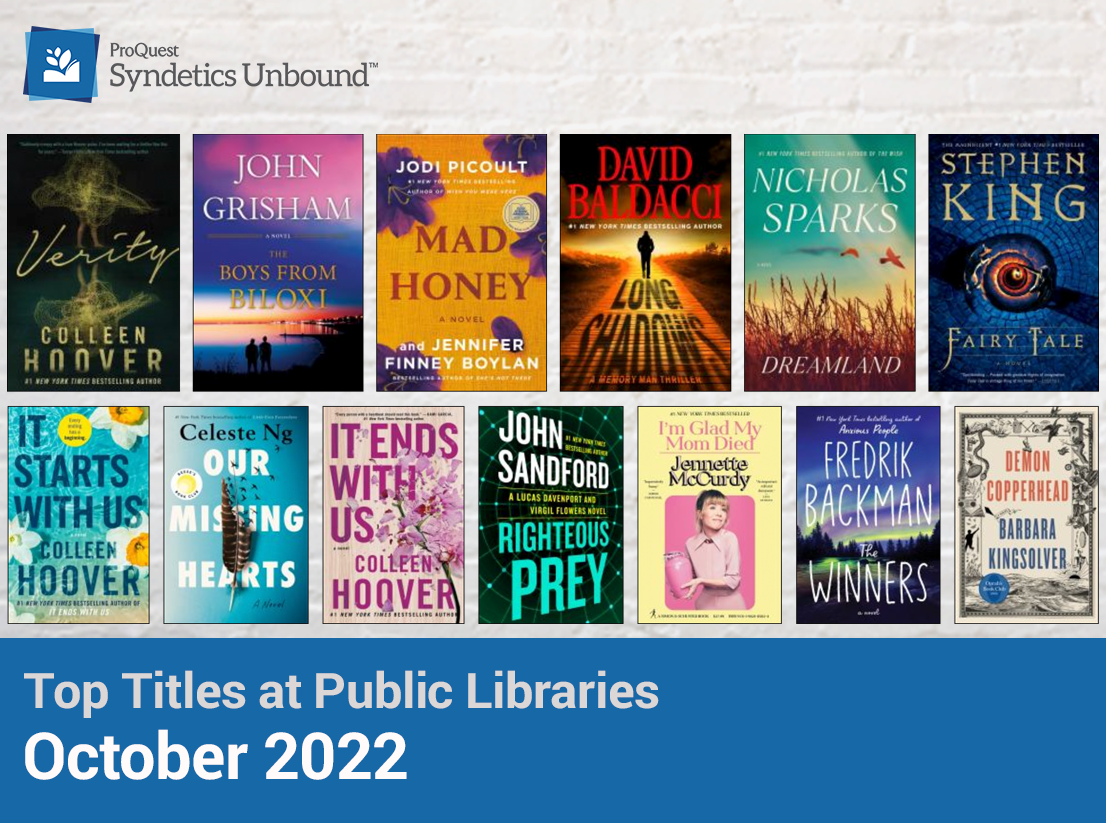 Verity by Colleen Hoover
The Boys from Biloxi by John Grisham
Mad Honey by Jodi Picoult
Long Shadows by David Baldacci
Dreamland by Nicholas Sparks
Fairy Tale by Stephen King
It Starts with Us by Colleen Hoover
Our Missing Hearts: A Novel by Celeste Ng
It Ends with Us by Colleen Hoover
Righteous Prey by John Sandford
I'm Glad My Mom Died by Jennette McCurdy
The Winners by Fredrik Backman
Demon Copperhead by Barbara Kingsolver
Treasure State by C. J. Box
Lessons in Chemistry by Bonnie Garmus
The Maze by Nelson DeMille
Lucy by the Sea by Elizabeth Strout
Where the Crawdads Sing by Delia Owens
Blowback by James Patterson
Confidence Man: The Making of Donald Trump and the Breaking of America by Maggie Haberman
How Do We Know?
This data was collected by Syndetics Unbound. The search data is fully anonymized the day it is collected.