Stop by the ProQuest/Clarivate booth (#2507) to catch up with the Syndetics Unbound product team and get a sneak peek at what's coming soon to Syndetics Unbound: Lists.
Lists are a new element soon to be released within Syndetics Unbound that empowers librarians to curate and display custom book lists right in the catalog. Share lists with the other thousands of libraries using Syndetics Unbound, and use their lists in your catalog too.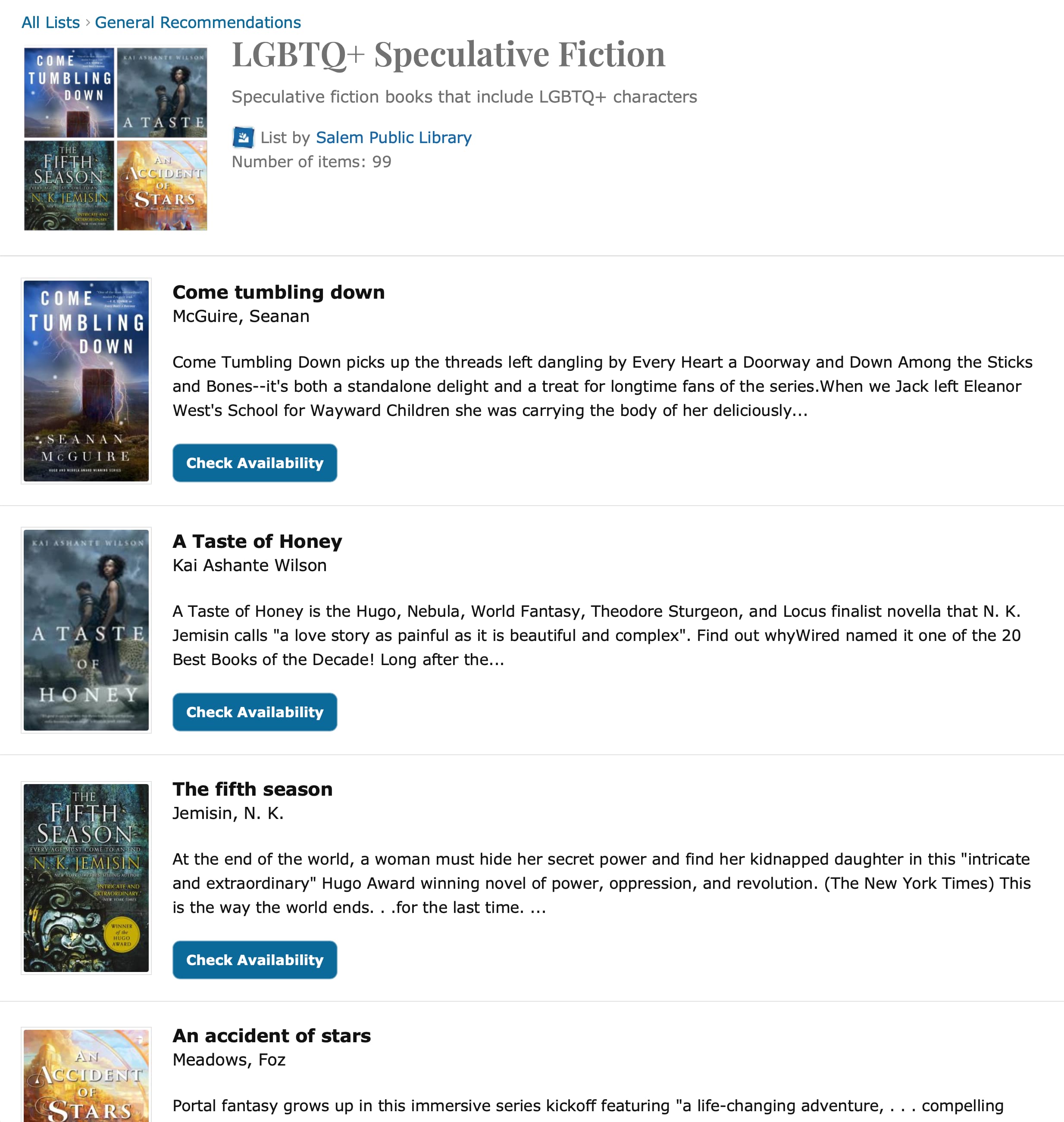 Stay tuned for the official release of Lists to all Syndetics Unbound libraries!