Here are the top twenty titles public library patrons looked for in January 2022.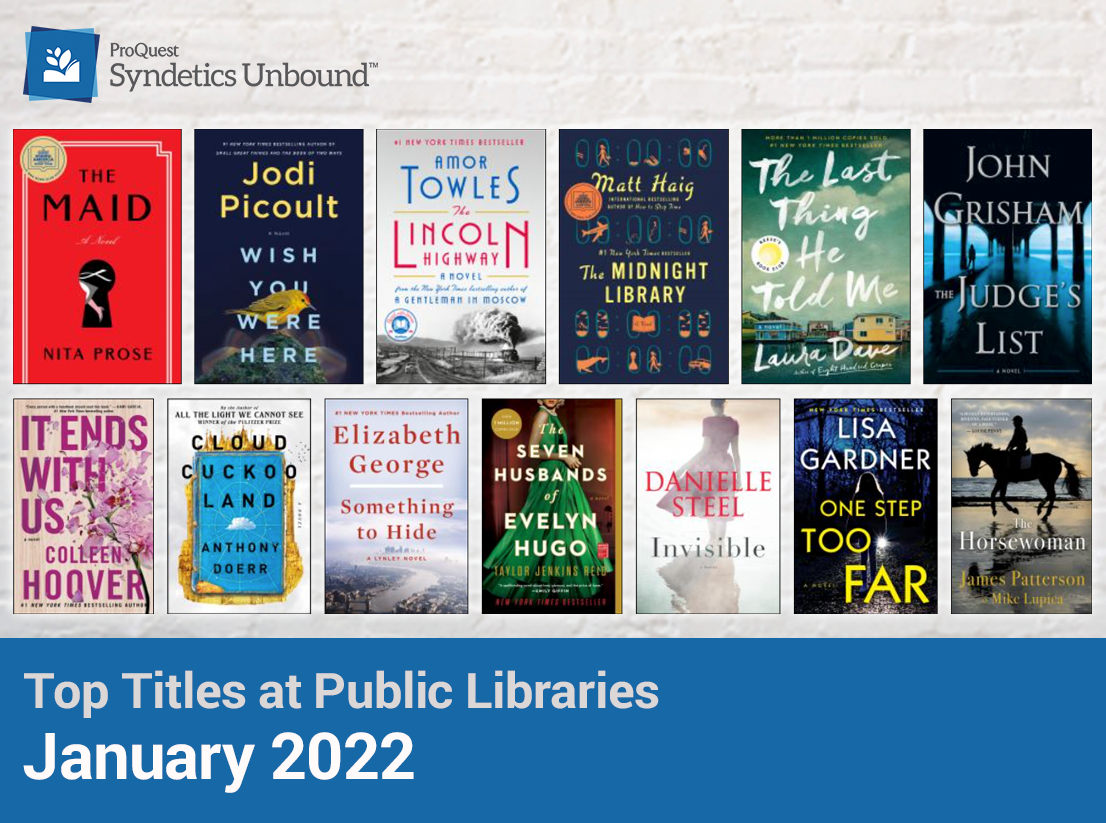 The Maid by Nita Prose
Wish You Were Here by Jodi Picoult
The Lincoln Highway by Amor Towles
The Midnight Library by Matt Haig
The Last Thing He Told Me by Laura Dave
The Judge's List by John Grisham
It Ends with Us by Colleen Hoover
Cloud Cuckoo Land by Anthony Doerr
Something to Hide by Elizabeth George
The Seven Husbands of Evelyn Hugo by Taylor Jenkins Reid
Invisible: A Novel by Danielle Steel
One Step Too Far by Lisa Gardner
The Horsewoman by James Patterson
The Stranger in the Lifeboat by Mitch Albom
Verity by Colleen Hoover
A Flicker in the Dark by Stacy Willingham
Apples Never Fall by Liane Moriarty
The Dark Hours by Michael Connelly
The Four Winds by Kristin Hannah
The Wish by Nicholas Sparks
How Do We Know?
This data was collected by Syndetics Unbound. The search data is fully anonymized the day it is collected.