Recently, ProQuest released Enrichment Highlights a new Syndetics Unbound functionality that improves a library's search results page by adding key enrichment elements to them.
Mount Laurel Library was an early adopter of this free update and has seen an increase in their collection usage as a result of it.
"We added the Enrichment Highlights functionality to our catalog last December. Now the Syndetics Unbound content appears in the search results list making it much more visible to our patrons and staff. We have seen an increase in usage and one of the big changes was in the use of the Series link. Sometimes the staff were using other websites to get series information but Syndetics Unbound makes it easy to find in the catalog." - Becky Boydston, Director at Mount Laurel Library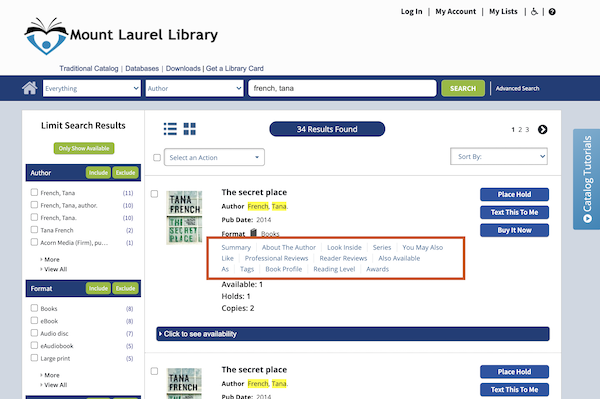 Bringing key elements of Syndetics Unbound to the forefront of the catalog makes the collection more accessible to staff and patrons and increases the usage. Users don't always click beyond the search results page to view the detail record in a catalog. Enrichment Highlights launches small lightboxes for each element directly on the patron's search results page.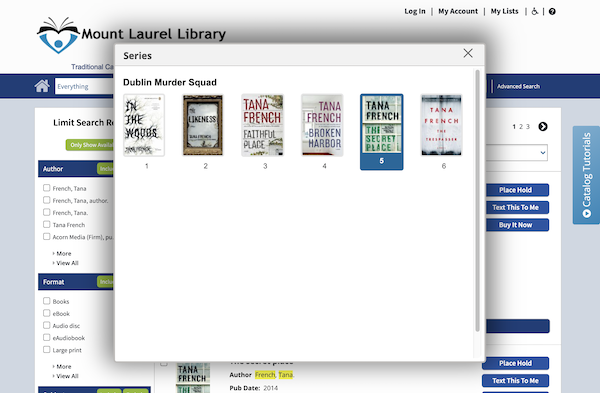 Increased visibility leads to increased usage. Syndetics Unbound's usage statistics provide detailed information into coverage and interaction, helping libraries make better informed decisions through a clearer view of what patrons are using in the catalog. This data helps to highlight the Syndetics Unbound elements that patrons want to see.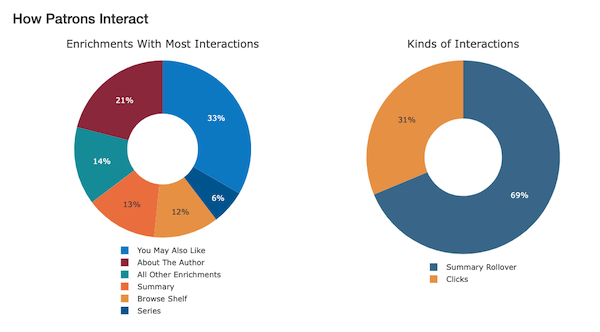 Enrichment Highlights is available now for Syndetics Unbound customers. Learn more about how to implement it at your library.