Want to highlight some books for Black History Month on your library's homepage? Use a Book Display Widget to create a virtual book display!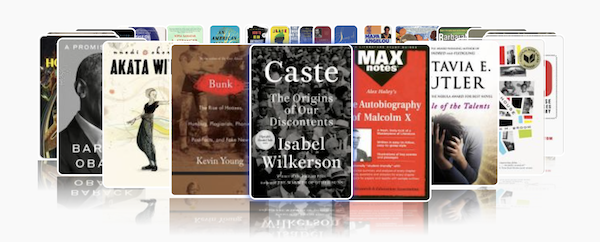 Book Display Widgets supplement the catalog enrichment of Syndetics Unbound, allowing you to create virtual book displays, with covers that link to each item's record in your catalog, driving traffic and discoverability.
Making a widget is an easy process in the Syndetics Unbound admin.
Choose what items you want to display. This can be a simple list of ISBNs, or pulling from a webpage, a list of award winners, even books under a given call number range.


Choose a display style to output. Do you want a grid? A vertical scroll? A 3-D carousel?


Paste the code into your website.
Want more inspiration? We have curated widgets on our LibGuide which you can easily copy into your own account to use. Check out our February widgets here.